Home Warranty - Protect Your Investment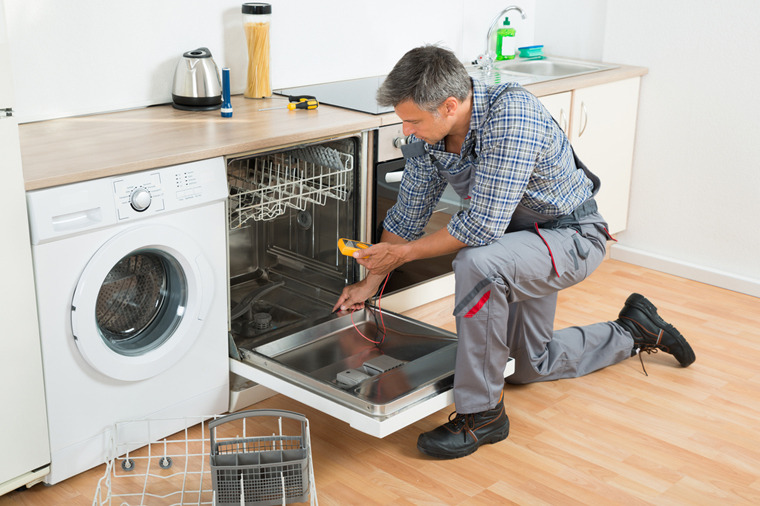 Home warranties are an investment in your home. They offer you peace of mind and allow you to worry less about the details, knowing that if something goes wrong, you'll be taken care of. A home warranty is a contract between you and a qualified repair company that covers certain parts or systems in your home for a set period of time.
It's different from traditional insurance because it typically includes maintenance items like plumbing, heating/cooling systems, air conditioning units, and even appliances such as washers and dryers. It also covers smaller items that are not covered under typical home insurance policies.
Benefits of a Home Warranty
A home warranty can be much more cost-effective than paying out-of-pocket repairs because it often has flat fees regardless of whether the problem is minor or significant. Also, warranties typically cover the cost of repair and labor associated with it. They also protect you from costly add-ons such as service/trip charges that can be very high when calling someone for an issue.
Another reason why everyone should have a home warranty is because they provide benefits such as discounts on your homeowners' insurance. They can typically reduce your premiums between 15-20% because now you have reduced the risk of having a home with significant problems requiring expensive repairs down the road.
Why Should You Have A Home Warranty?
A warranty is like an investment in peace of mind and provides coverage for items such as HVAC systems, plumbing, and appliances. It can protect you from costly repairs or replacements that could be very expensive out-of-pocket without coverage. However, even if you have renter's coverage, it doesn't help you when something goes wrong with your home since renter's insurance only covers things in the rental property.
Home warranties typically last a year and can be renewed annually if desired, protecting you from unexpected repair costs on items such as plumbing systems, heating/cooling units, appliances, and more. Furthermore, a home warranty can help you find reputable contractors who offer competitive pricing for repairs on your appliances or systems while also eliminating the need to research companies yourself.
How is a Home Warranty Different From Insurance?
Homeowner's insurance is not designed to cover home maintenance items, appliances, and smaller systems. It only covers damage due to the exterior of your house, structure, or mechanical failures caused by disasters like fire. Also, homeowner's insurance does not typically cover additional expenses such as service/trip charges that can be very high when calling someone.
Another difference is that warranties require a small upfront cost and then the annual renewal fee, which covers you for an entire year of coverage vs. paying premiums every month with insurance policies.
What Does a Home Warranty Include?
A home warranty typically includes the following:
HVAC systems, including heating and cooling units
Plumbing
Appliances such as washers, dryers, ovens/microwaves, dishwashers, etc.
Electrical components or wiring in your house
Pest control treatments for insects and rodents
Legal assistance
Pools, spas, and hot tubs
Sewer/drain lines or septic systems
Water heaters (gas or electric)
A home warranty is an investment in your home that offers you coverage for many major items inside. It helps protect you from costly repairs down the road while providing competitive pricing through reputable contractors.
In mind, warranties will only cover an item that is no longer usable for its primary function, not if a part of it breaks but is still usable. For example; the handle on your refrigerator breaks off, but it is still functional; this is not covered. However, let's say the fridge no longer keeps items cold; this is covered under your coverage.
Are There Different Types of Home Warranty Coverage?
There are typically two types of home warranty coverage:
Basic or standard
All risk (or comprehensive)
The basic or standard type protects against specific appliance failures and mechanical breakdowns. The all-risk, also known as the "comprehensive" option, is more expensive but covers all the items listed above mentioned in addition to smaller systems such as garage door openers, pool pumps/cleaners, etc.
Do I Need a Home Warranty?
You should also know that warranties are not mandatory, but they are an excellent way to protect your investment. So if you are planning on buying a home in the near future, consider purchasing one to ensure that your new house is covered.
If you have recently purchased or moved into a home, it may be wise to invest in an extended warranty plan. You never know what will break down, and having coverage can save hundreds of dollars each year while also protecting your investment. Home warranties are a great way to protect your home and ensure that repairs or replacements will not cost you an arm and a leg in the future.
It is also important to note that warranties are not insurance policies. They do not cover damage caused by disasters such as fire or wind and will only protect your home against certain types of mechanical failures.
---