Choosing the Best Security System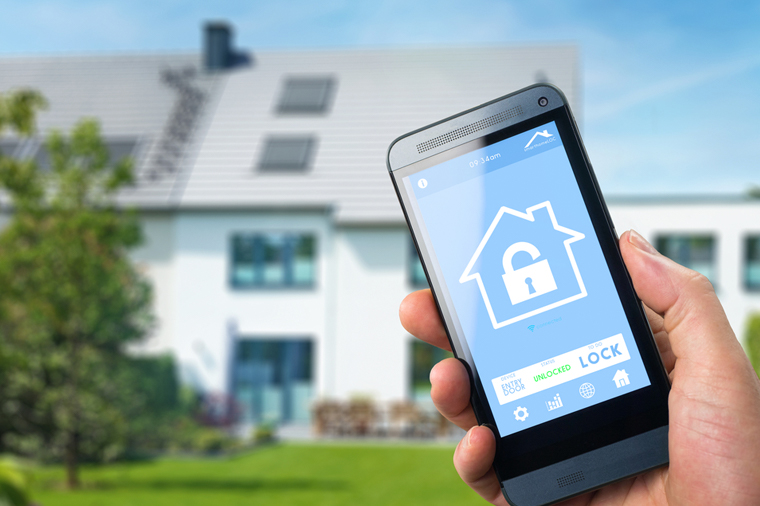 A home security system is a collection of linked devices that can help you protect your property from threats. What type of home security system, on the other hand, are you looking for? We'll go through the process of selecting the finest home security system for you in this post.
There are a few things to think about before you get started. While you don't need to do anything special before putting up the security system, it would be sensible to consider issues like the age and condition of your home as well as the overall value of valuables kept there before selecting what sort of security system is best for you.
Why Do You Need Security
For one thing, consider why you're thinking about getting a security system in the first place and what purpose you want it to serve. For example, there are three sorts of security systems on the market right now: home automation, intruder protection, and environmental monitoring.
The most sophisticated form of home security is home automation systems. They are made up of several devices connected via the Internet of Things (IoT). You may control these gadgets either individually or as a group using your smartphone or smart speaker.
Intruder detection and notification systems are used to keep your house safe from robbers. They include motion sensors, security alarms, window films, and other techniques to make unauthorized entry into your property more difficult.
Finally, environmental monitoring systems can detect abnormalities such as fire and leakage and take necessary precautions to prevent calamity. Sprinklers, smoke alarms, and pipeline monitors are examples of home security systems that fall into this category.
Depending on your goals and budget, a sound home security system will have several parts of each type to give complete protection to your house.
Choose the Proper Devices
You can pick from a variety of home security systems and start packages. Then, you may combine them to achieve the most significant result. Before you do any of that, though, you'll need to figure out exactly what components make up your home security system.
For example, a smart doorbell might assist you in verifying people who want to come into your home. Smart doorbells are frequently linked with motion sensors that trigger a camera near the entrance and alert you when someone approaches or rings the bell. These doorbells are an essential component of any smart home security system and are provided as part of many security packages offered by home security companies.
For a system like this to work well, make sure to place cameras at strategic points around your home where they can capture every entrance and exit. This will also allow you to track any vehicles that pull up in your homes, such as delivery trucks or taxis.
Smart doorbells, motion cameras, smart lights, and window sensors are a few of the most popular home security gadgets. In addition, ensure to install smoke and fire detectors and pipeline monitoring systems if your home is older.
Choose the Desired Monitoring Plan
If you have the extra cash, consider hiring a 24-hour dispatched monitoring service to keep an eye on your house for alarms and suspicious behavior. They will contact emergency services if anything strange is observed so that you can prevent hazardous situations before they occur. This service is known as expert monitoring.
Suppose you don't have a hectic schedule and can afford to keep track of the many components that make up your smart security system. On the other hand, DIY monitoring is adequate for smaller properties or houses without valuable items. In that case, you may choose to be notified via text on your phone whenever a motion sensor activates, or a surveillance camera captures suspicious behavior.
Unlike monitored security systems, DIY home security requires you to contact emergency services when there is an issue, not the surveillance company.
Wired or Wireless Connections
To function, every home security system requires a network of connected gadgets. The ideal network for linking these devices is critical since unstable networks might cause your security system to shut down when you need it most suddenly.
You may connect home security systems to the Internet through either a wired or wireless connection.
Wired
In areas with limited or no internet access, wired networks are the more dependable choice. They do, however, need a landline connection to transmit data and need expert installation.
Wireless
Wireless networks are becoming increasingly popular by the day. They come preassembled and need no technical know-how to set up. All they require is a Wi-Fi or mobile connection, and they're ready to go. However, to customize and manage the various devices included in the bundle, you'll likely need to download a smartphone app.
Install Method
You may either install your home security system or hire experts to do it for you. Professionally installed systems are generally more dependable, feature a more significant number of bells and whistles, and cost more. In addition, these systems typically use wired connections and require expert monitoring to operate.
Automated sprinkler systems, also known as DIY systems, may be set up simply with the aid of a smartphone or tablet. They require an installation manual to get started and are typically pre-programmed. They may only work properly where there is good internet access, however.
---