8 Mistakes Seniors Make that's Costing Them Money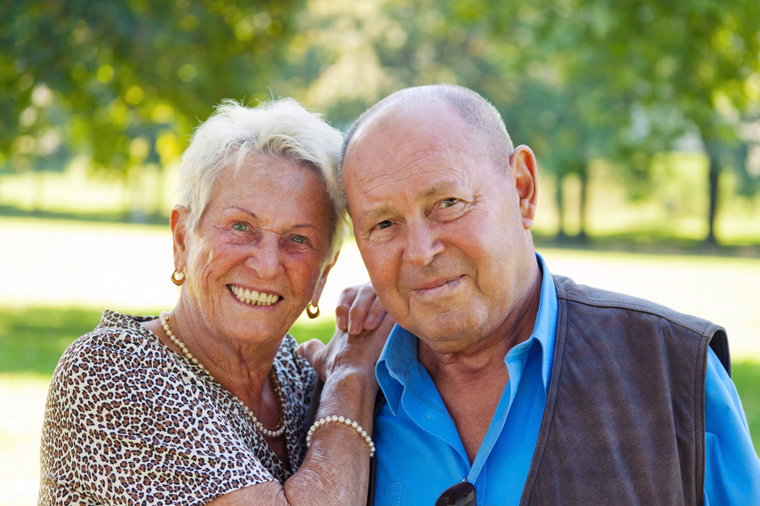 If you're looking for ways to repair your credit, you're not alone.
As a senior, you may be prepared to retire from your long career, or maybe you already have. In either case, you could be engaging in money habits that can be detrimental to your future financial health.
In this post, we'll go over 8 costly mistakes you could be making that can deplete your savings prematurely. Then, we'll show you how to correct these mishaps so that you can work towards a better financial future.
1. Not Diversifying Your Portfolio
The stock market can provide seniors with excellent wealth-building opportunities. But unfortunately, the market tends to be volatile. This can be damaging to your portfolio, especially as you get closer to retirement.
So if you're putting all your eggs in one basket, you could end up losing lots of money. This is why it's so important to diversity. Diversifying your portfolio involves spreading your investments around so that you limit your exposure to any one type of asset.
So, in other words, by diversifying, you can collect different investments that combine to reduce your overall risk profile. To do this, you should consider spreading your investments into various asset types, including stocks, bonds, cryptocurrency, gold, and short-term investments.
So, all in all, while portfolio diversification won't ensure gains or guarantee against losses, it can improve returns for whatever level of risk you choose to target.
2. Overspending When You Shop Online
Shopping online comes with various benefits. For example, it's highly convenient, allowing you to shop when you want, wherever you want. However, it can still be a time-consuming process, especially if you're hunting for coupon codes (that often don't even work).
There are plenty of apps and browser extensions that can help you find deals for certain retailers. As a result, you can quickly apply discounts to your orders. So, in the end, you're saving time and money.
Other perks you should consider taking advantage of are senior discounts. Did you know that some retailers offer storewide discounts, ranging from
5% to 20%
off on certain days? Jumping on these deals can lead to major savings.
3. Not Saving on Car Insurance
Did you know that you could be wasting hundreds of dollars on overpriced, second-rate car insurance? Perhaps you just purchased the first policy you came across. This means that you probably didn't do your research, shop around, or compare different rates.
There are several online tools you can leverage that can tell you if you're overpaying for car insurance. If it turns out that you're paying more than you should, you might be able to find better quotes.
4. Paying for Home Repairs Yourself
Home breakdowns are bound to happen. And unfortunately, they tend to happen a lot, especially if you've been in your home for a while. What's more, for certain repairs, homeowner's insurance doesn't provide coverage. So, you're often stuck footing the bill on your own.
But there's an alternative to letting home repairs drain your bank account: a home warranty. A home warranty can cover certain repairs your homeowners insurance won't. Items available for home warranty coverage include:
Kitchen appliances
Washers and dryers
Air conditioning
Ceiling fans
Plumbing
Water heaters
So, before any of these items in your home breaks down again, consider a home warranty to keep some cash in your pocket.
5. Driving a Car That's Not Protected By Warranty
Just like your home, your car is a big investment. So, of course, you don't want anything to happen to it. And chances are, you'll be quick to pay for any repair that it needs. However, the cost of repairs add up, which can really break the bank.
So, just as you should purchase a warranty for your home, you should do so for your car as well. After driving your car off the lot, you probably already had a warranty, but most dealership warranties are short-term.
That's why you should purchase one that lasts however long you want it to. The benefit? You could save big on car repairs, as your warranty can cover just about any repair you need on your vehicle.
6. Not Using a Bank Account that Offers Cash Back
Did you know that you can get cashback simply by swiping your debit card? Whether you're shopping for clothes, going to the pharmacy, or buying groceries, you can earn cashback from any purchase. How much cashback you can earn will depend on the type of debit card you use. However, even 1% cashback can still bring savings.
Let's look at an example. Imagine that you've spent a total of $5,000 for the year. If you got 1% cashback on all your purchases, you could earn up to $50. Sure, that may not seem like a lot of money. But the fact that you can earn money from spending money is a major win.
7. Overpaying for Homeowners Insurance
Are you living off retirement income? If so, then chances are, saving on homeowners insurance can make a world of a difference.
If you've never shopped around to compare policies, then it's possible you're overpaying for homeowners insurance. So, one of the best ways to find savings is to compare quotes.
Other ways to save money on your homeowners insurance include:
Buying your home and auto policies from the same insurer.
Taking advantage of senior discounts.
Seeking out other discounts (i.e. not having smokers in your home, using autopay, choosing paperless billing, etc.)
Improving your credit score.
8. Paying a High Interest Rate on Your Mortgage
One of the most common mistakes seniors make is not taking advantage of low interest rates. What if you could lower your monthly mortgage payment by lowering your interest rate? Turns out, you can. If you've improved your credit score since you purchased your home, you might qualify for a lower interest rate when you refinance.
How Seniors Can Save Money
Seniors saving money is a necessary strategy to maintain strong financial health even as you age. Whether you're a low-income senior or retiree with a hefty savings account, spending your money wisely is paramount. After all, everyone deserves to live comfortably.
---