10 Reflections when Buying a House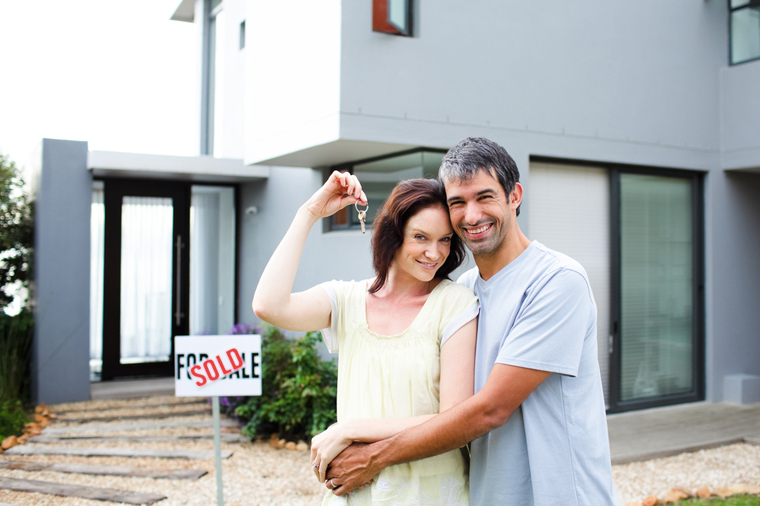 A home is perhaps one of the largest investments you'll ever make. Whether you're excited or intimidated about the process, there are several factors you want to consider. After all, no one wants their biggest financial move to be a complete failure.
In your journey towards homeownership, take a look at these 10 things to consider when buying a house.
What to Know Before Buying a House
1. Other People's Opinions and Experiences
As you plan to buy your home, you'll likely hear some thoughts and opinions from several different sources. Whether it's your family, friends, or colleagues, you'll probably hear their "two cents" when it comes to home buying decisions.
Even though it's not feasible to listen to every single piece of advice, it can be a good idea to hear out the ones who have experience in the homebuying process.
So, when it comes to deciding whose advice to listen to, think of people who have worked in real estate before or those who have bought two or more homes. They're likely to have extensive knowledge about all the important details of the homebuying process.
2. The Size of Your Ideal Home
When it comes to choosing the right home for you, find one with the exact space you need. This means avoid buying a home with a lot of space when it's not necessary. More space means more area to clean and maintain as well as higher utility bills.
So, to figure out how large your next home should be, look at your current space. For example, are you able to live comfortably with the current number of bedrooms you have? Or do you need more due to certain changes (i.e. new baby, office space, etc.)? How large is your kitchen? What about your closets? Do you have a functional storage space?
Ask yourself these questions as you're looking at new homes. Doing so can help you decide on a home with just the right amount of space for your unique needs.
3. Loan Approval Terms
Getting pre-approval for a mortgage doesn't mean certain terms are set in stone. However, the terms of the loan can give you an idea about your potential mortgage payment, interest rate, principal, taxes, and insurance. This will help you come up with a detailed budget for maintaining your monthly payments.
Not only that, but your loan approval numbers can also help you determine how much you possibly need for a down payment. The typical mortgage down payment is around 20% of the total purchase price of your home. However, that amount varies, depending on the type of mortgage loan you apply for.
So, if you can't find a home that's within your loan pre-approval limit, or if you can't afford to put down 20%, then it means you should keep looking.
This is why it's so important to get pre-approved first before looking at a house. Pre-approval defines your search and helps you determine which properties are a good fit for you to look at. After all, no one wants to fall in love with their dream home only to find out it's entirely out of their budget.
4. Home Inspection Checks
Another home buying nightmare is purchasing a home that has major issues. This is why home inspections are so vital. Home inspections can uncover a wide range of major problems, including:
Pest infestations
Roof damage
Mold
Rot
Water damage
Lead piping or paint
Water damage
Asbestos
Improper insulation
Foundation problems
…and more
It's important for homebuyers to be aware of these problems before closing on a home. And luckily, in some cases,certain issues a home inspector finds might result in a completely different offer that requires the seller to pay for repair costs before closing.
5. The Home's Neighborhood
If you've decided on a particular neighborhood for your dream home, consider taking a stroll there. Look at your surroundings to get a feel for the homes. What condition are the homes in?
Are their yards well-kept? What about the crime ratings and the median home prices for the neighborhood? If you don't like what you're seeing, or it just doesn't feel right, chances are, buying a home in that neighborhood isn't right for you.
6. The Age of Appliances
Another important consideration for buying a home is the age of appliances and systems. From washers and dryers to refrigerators and stoves, the age of your appliances can play a huge part in their overall health, functionality, and lifespan.
So, as you look for homes, get a bit more information about the age of major appliances. An appliance that's been in operation for over 10 years could signal a replacement is right around the corner.
Not taking into account the age of a home's appliances could set you up for heartbreaking, budget-busting replacement costs later on down the line.
7. The Home's Location
A home with a long commute from work or schools can cause an inconvenience. The same could be true of a house that's not close to public transportation.
So, if your commute is important to you, make sure you consider a home's proximity to essential places. Look up directions or make the drive yourself to get a sense of traffic and potential routes.
8. The Orientation of Windows
An often-overlooked factor of buying a home is which way the windows face. The direction your home faces affects the amount of sunlight it gets as well as energy efficiency, heating and cooling costs, home maintenance, energy flow, and more.
9. Homeowner's Association
Find out if the home you're interested in is part of the HOA. If so, read through those requirements. Determine if there are any fees and what they cover. Look at other rules of the HOA that might affect certain actions like parking or holiday decorations.
10. Current Offer Situation on the House
So, what are other things to do before buying a house? One key action is to check if there are any existing offers. Get with your real estate agent if you need help. If your agent discovers other bids, it could mean you'll have to make counteroffers. This could be especially true for popular homes on the market.
Enjoy the Homebuying Process
Before submitting your offer on a home, consider the factors we've included in our things to look for when buying a house checklist. And remember to take the time you need to find the right home for you and your family. Don't rush the process. Instead, have fun through every part of the journey. Looking back, you'll be glad you did!
---
Improve Your Homeownership IQ